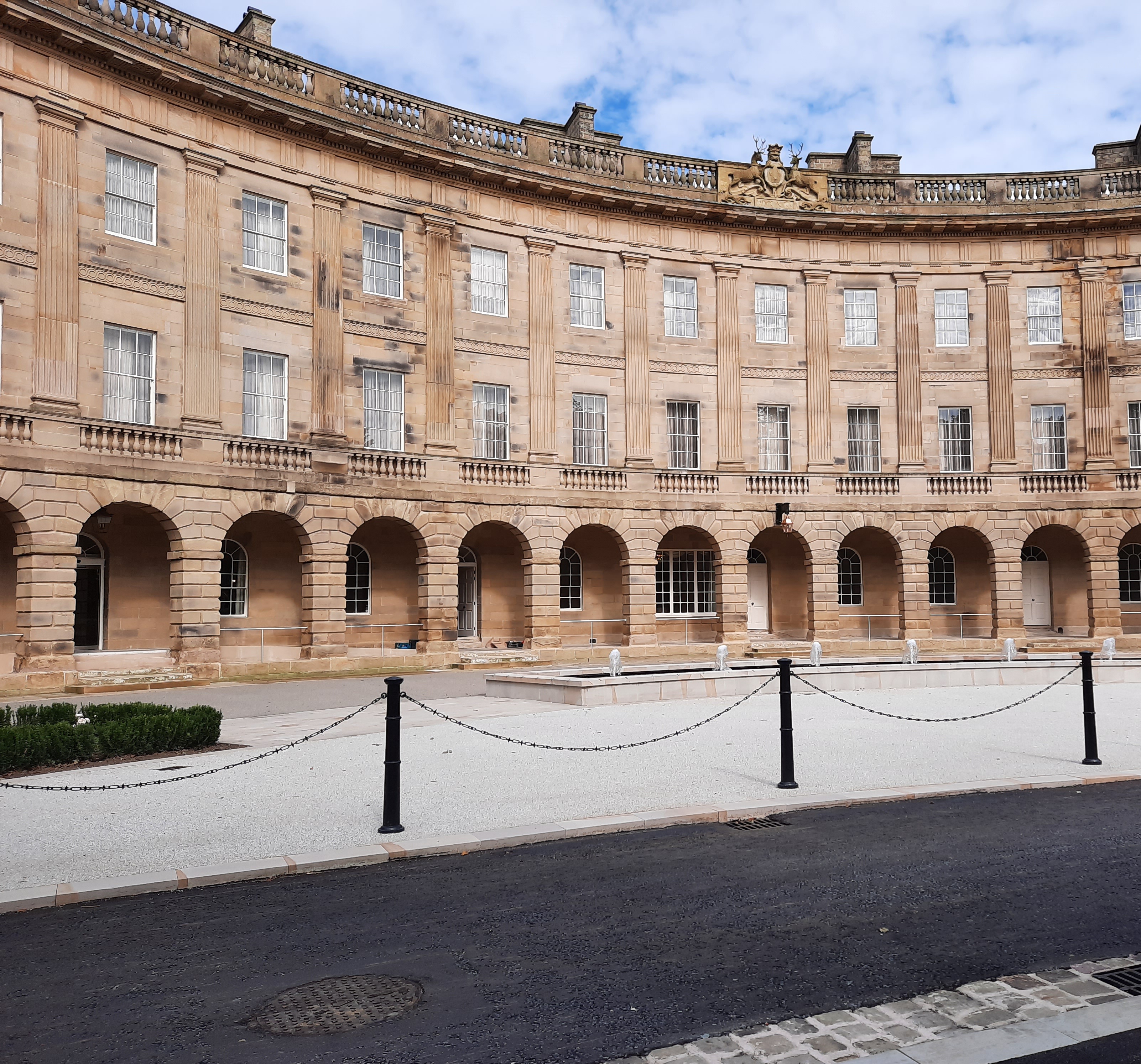 Vinci Construction
Level monitoring protects natural spring waters during £50m hotel renovation.
The redevelopment of an architecturally significant building into a 5-star hotel and spa in Buxton brought many challenges for main contractor Vinci Construction. Not least was the requirement to protect the network of ancient thermal springs that runs underneath Buxton Crescent. Endress+Hauser helped by installing a level monitoring solution for three swimming pools to ensure they didn't leak into the aquifer and cause problems for the nearby Nestlé bottling plant.
Endress+Hauser's FMR60 high-frequency radar device was used to monitor the pool level, in combination with a reference pool that was built to take into account evaporation and rainfall. Air and water temperatures were also monitored. At the end of the test period, the data from the swimming pools and the reference tank was compared to determine the change in level.
"Endress+Hauser's involvement was immensely helpful," confirms Senior Engineer Jenny Baxter. "It was hugely beneficial for us to be able to hand the data over to the client and show them the pools weren't leaking. That was really reassuring."
Get in touch
Success stories
Here are some of the ways in which we've helped our customers make smarter decisions to save money and improve their processes.
Get in touch
We can help you to make smarter decisions and achieve your goals sooner. Get in touch by calling 0161 286 5050 or fill in our form and tell us how we can help. We're looking forward to working with you.
Take our challenge and win!
Win a free Endress+Hauser energy-saving audit worth up to £2,000! Simply choose the smartest decisions (i.e. correct answers) in our quiz and share your details to be entered into our draw.
To find out what our energy saving audits entail, take a look at our FAQs. Terms and Conditions apply.