Our solutions
Our solutions team are problem-solvers.
They can help you to modernise your plant, reach peak performance or even deliver projects from scratch. They'll help you keep on schedule, manage risk and stay on budget with their project-management skills and unique tools. They can even provide embedded engineers who bring their instrumentation skills and knowledge into the important planning phases of your large-scale project and maintain contact with the core team.
We also offer consultancy services to help you navigate complicated regulations, assessment schemes and certifications in areas such as energy monitoring. We make use of your existing data and integrate it into your IT systems to optimise your processes. And we can show you how to monitor your assets remotely so you're always in control.
Get in touch
Reasons to work with us
ISO 27001 accredited
the highest international standard for information security
7.5% investment
in R&D and a portfolio of 8,000+ patents and applications worldwide
IEC 62443-4-1 certified
Ensuring our products are developed in line with the highest cybersecurity standards
Open data protocol
allows you to access data any time and from anywhere
Success stories
Here are some of the ways in which we've helped our customers make smarter decisions to save money and improve their processes.
Training & useful resources
Our training courses and whitepapers will tell you what you need to know to optimise processes in your plant. There aren't many challenges we haven't seen before!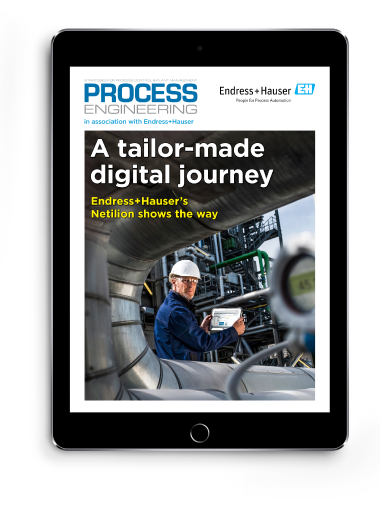 Digital solutions
to future-proof your plant

The potential for process plants to benefit from digitalisation is enormous. But knowing what data to gather and what to do with it is key. 
By choosing a manufacturer that has proven its commitment to meeting the highest standards in cyber security, you can mitigate any potential risks.
Netilion, our ISO 27001 accredited IIoT offering clearly visualises the diagnostic data available in an instrument and provides instructions to address the issue.
Take a look at our article in Process Engineering to understand the challenges faced in the industrial sector and how an IIoT solution such as Netilion can help overcome them.
Download
What we do
Endress+Hauser work with you to amplify the intelligence that exists in your business, asking deeper questions to achieve the very best outcomes.
Get in touch
We can help you to make smarter decisions and achieve your goals sooner. Get in touch by calling 0161 286 5000 or fill in our form and tell us how we can help.