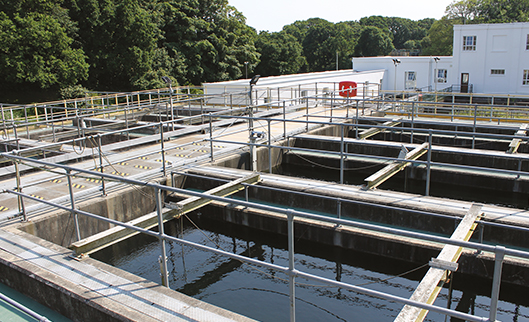 Jersey Water 
Jersey Water cuts OPEX and lab time thanks to improved ammonia measurement.
Jersey Water's treatment works use a two-stage method of water treatment: chemically assisted sedimentation and rapid gravity filtration followed by disinfection using chlorine and ammonia (chloramination) and UV.
The company needs to measure the levels of ammonia in the water before and after filtration, to check if the raw water has been contaminated by agriculture or pesticides and to determine the correct dosage of ammonia for the chloramination process.
However, algae growth in the filtration system was affecting the consistency of the measurement.
The solution was to replace a cloth filtration system with a new sample preparation system, Liquiline System CAT820. The CAT820 has a ceramic filter that filters samples to 0.1 micron, small enough to allow the dissolved ammonia through but keep other particulates out of the prepared sample. The team at Jersey Water were impressed with the way the problem was resolved. "It was sorted out quickly and our contact at Endress+Hauser was really helpful," explains Electrical Engineer and Assistant Asset Manager Ian Young. As well as improving reliability, the solution has cut operating expenditure and reduced maintenance effort.
Get in touch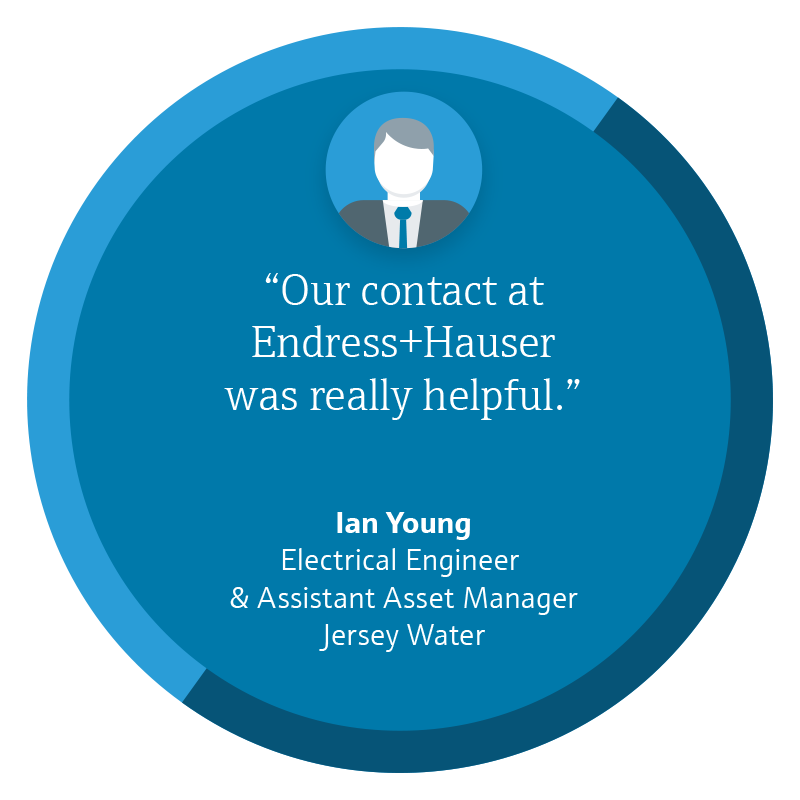 Success stories
Here are some of the ways in which we've helped our customers make smarter decisions to save money and improve their processes.
Get in touch
We can help you to make smarter decisions and achieve your goals sooner. Get in touch by calling 0161 286 5050 or fill in our form and tell us how we can help. We're looking forward to working with you.
Take our challenge and win!
Win a free Endress+Hauser energy-saving audit worth up to £2,000! Simply choose the smartest decisions (i.e. correct answers) in our quiz and share your details to be entered into our draw.
To find out what our energy saving audits entail, take a look at our FAQs. Terms and Conditions apply.