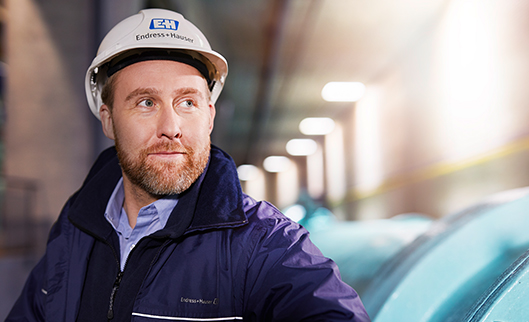 Water & Wastewater
Water is our life
With our unique and comprehensive line of measuring devices, services and solutions, we help you to minimise the costs of water and wastewater treatment and optimise the availability of your plant.
We offer expert technical support, on-site service wherever you are, unparalleled calibration expertise, helpful commissioning tools and new, attractive services and features to optimise your water and wastewater treatment works. We also offer a comprehensive range of products and services for water body monitoring.
Above all, our strength in innovation is clear. Our Memosens technology has revolutionised analytical measurement, making it quick and easy to calibrate sensors in a lab rather than in the field. This not only saves time and effort but improves the reliability of measurement values and makes predictive maintenance possible.
Get in touch
Industry sectors
We work closely with a number of key process industries. Take a look at our industry sector brochures to find out more.
Take our challenge and win!
Win a free Endress+Hauser energy-saving audit worth up to £2,000! Simply choose the smartest decisions (i.e. correct answers) in our quiz and share your details to be entered into our draw.
To find out what our energy saving audits entail, take a look at our FAQs. Terms and Conditions apply.
Get in touch
We can help you to make smarter decisions and achieve your goals sooner. Get in touch by calling 0161 286 5050 or fill in our form to see what we can do. We're looking forward to working with you.