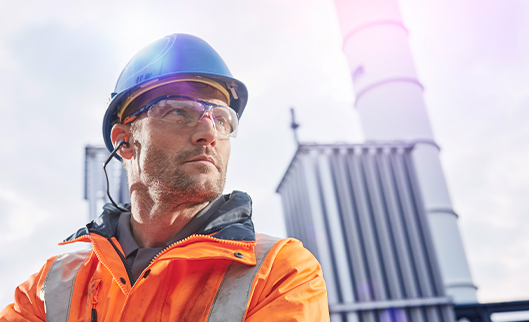 Oil & Gas
Fuel for thought 
Safety is the number one priority in the oil and gas industry to protect your staff, the public and the environment. Endress+Hauser has the largest portfolio of safety instruments and vast experience in the sector to help you comply with regulations and keep your operations running safely. 
Since oil and gas prices are highly volatile, efficiency is crucial for success. This means that you have to closely monitor all your processes with reliable and exact information on all key parameters. Our goal is to maximise the efficiency and return on investment of your production. Using Endress+Hauser's Heartbeat Technology, for example, you can check a measurement point at any time without removing the instrument from the line or interrupting the process, which helps to run plants cost-effectively and safely.
Get in touch
Industry sectors
We work closely with a number of key process industries. Take a look at our industry sector brochures to find out more.
Take our challenge and win!
Win a free Endress+Hauser energy-saving audit worth up to £2,000! Simply choose the smartest decisions (i.e. correct answers) in our quiz and share your details to be entered into our draw.
To find out what our energy saving audits entail, take a look at our FAQs. Terms and Conditions apply.
Get in touch
We can help you to make smarter decisions and achieve your goals sooner. Get in touch by calling 0161 286 5050 or fill in our form to see what we can do. We're looking forward to working with you.