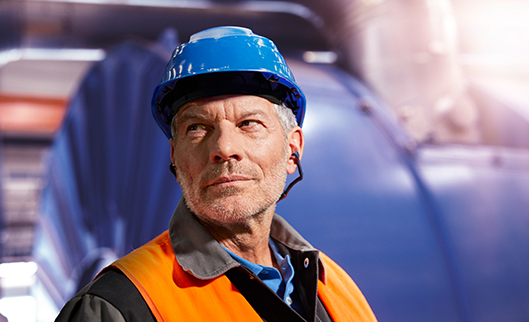 Power & Energy
Power up your plant 
Endress+Hauser brings precision and safety to power plants all over the world. We provide reliable solutions that meet your application requirements and industry quality standards. We can help you to upgrade ageing plants with proven and state-of-the-art technologies, to keep the output consistently high.
As the industry shifts towards natural gas, renewables and the new market dynamics driven by shale gas, our mission is to provide the all-round support and experience you need. Far from being just a provider of precision instrumentation, we are a multiskilled and versatile partner, supporting you from the design stage right through to commissioning and servicing.
Our unique software helps you to optimise processes by giving you easy access to your device data and makes it simple to manage your assets by providing information on spare parts, availability, successor products and more.
Get in touch
Industry sectors
We work closely with a number of key process industries. Take a look at our industry sector brochures to find out more.
Take our challenge and win!
Win a free Endress+Hauser energy-saving audit worth up to £2,000! Simply choose the smartest decisions (i.e. correct answers) in our quiz and share your details to be entered into our draw.
To find out what our energy saving audits entail, take a look at our FAQs. Terms and Conditions apply.
Get in touch
We can help you to make smarter decisions and achieve your goals sooner. Get in touch by calling 0161 286 5050 or fill in our form to see what we can do. We're looking forward to working with you.