Our products 
With over 65 years in business, Endress+Hauser's expertise as a product manufacturer is assured.
Our field instruments are used to meet demands of precision, robustness, hygiene or efficiency in many different industries.
We also offer IIoT solutions and software tools and support the seamless integration of our field devices into automation systems. We pride ourselves on our innovation, demonstrated by 8,000 active patents.
But what really sets us apart is our determination to be a reliable partner. We don't just want to sell you instruments. We want to support you to make your processes safe, reliable, efficient and environmentally friendly – throughout your plant's entire life cycle.
Reasons to work with us
Global leader
in liquid analysis, recognised by Frost & Sullivan
6 million
Liquiphants sold worldwide using the vibronic measurement principle invented by Endress+Hauser
19 million
instruments registered in the Endress+Hauser device database
2.5 million
sensors and systems shipped each year by Endress+Hauser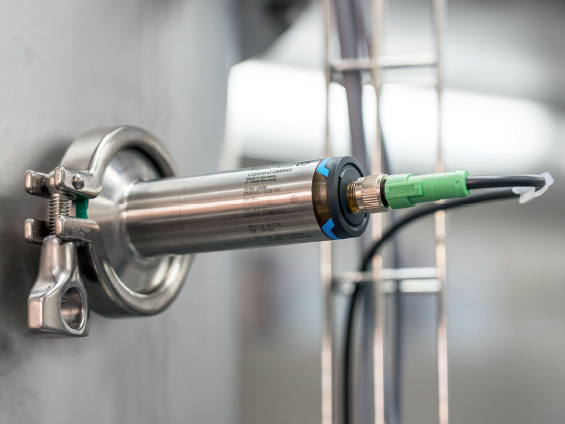 Featured whitepaper:
Liquitrend QMW43
The Liquitrend QMW43 sensor is developed for the food and beverage industry to help customers to ensure product safety, improve quality and optimise cleaning cycles.
When media is heated, cooled or transported, we often encounter unwanted buildup or fouling in pipes or vessels. During these processes, layers are formed, which normally are very thin.
However, even thin buildup can lead to problems in cleaning or heat transfer. How can we detect this buildup reliably, whilst quantifying and qualifying the extent of the fouling in a closed system?
Read our whitepaper to see how the Liquitrend QMW43 provides the solution.
Download
Success stories
Here are some of the ways in which we've helped our customers make smarter decisions to save money and improve their processes.
Training & useful resources
Our training courses and whitepapers will tell you what you need to know to optimise processes in your plant. There aren't many challenges we haven't seen before!
What we do
Endress+Hauser work with you to amplify the intelligence that exists in your business, asking deeper questions to achieve the very best outcomes.
Get in touch
We can help you to make smarter decisions and achieve your goals sooner. Get in touch by calling 0161 286 5000 or fill in our form and tell us how we can help.