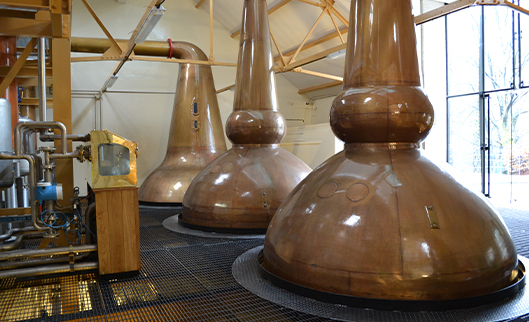 Chivas Brothers
Chivas Brothers reduces the cost of measuring flow and density for alcohol by volume measurement.
Increased demand for Scotch whisky meant that Chivas Brothers' Glen Keith distillery was looking for a more efficient way of measuring flow and density – key parameters in calculating the alcohol concentration level of the final product.
After successful trials, they installed Endress+Hauser's Promass 83F Coriolis flowmeters, which supply density and temperature measurements as well as mass and volume flow. The alcohol by volume (ABV) percentage is then calculated in the distillery's PLC. This reduces costs because a separate density meter isn't required.
Chivas Brothers' Electrical and Control Engineer Craig Ogston says the customer service from Endress+Hauser was another reason to choose the company: "Our account manager has a real understanding of the whisky industry. Any time I've got a question or I need some information I can call him and nine times out of ten he knows the answer immediately – or he knows who to speak to and comes back to me quickly. He's first class."
Get in touch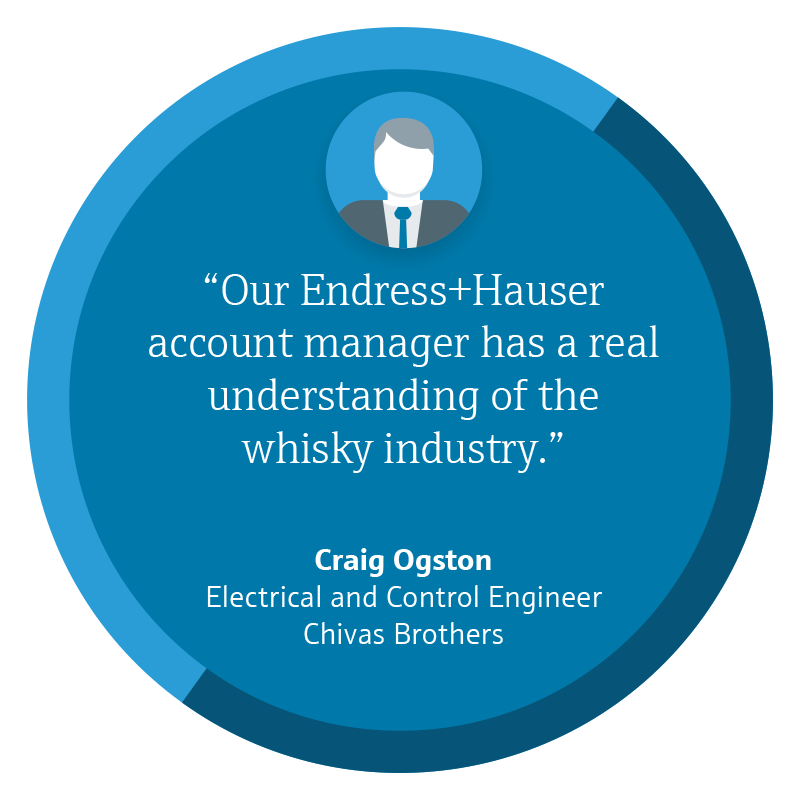 Success stories
Here are some of the ways in which we've helped our customers make smarter decisions to save money and improve their processes.
Get in touch
We can help you to make smarter decisions and achieve your goals sooner. Get in touch by calling 0161 286 5050 or fill in our form and tell us how we can help. We're looking forward to working with you.
Take our challenge and win!
Win a free Endress+Hauser energy-saving audit worth up to £2,000! Simply choose the smartest decisions (i.e. correct answers) in our quiz and share your details to be entered into our draw.
To find out what our energy saving audits entail, take a look at our FAQs. Terms and Conditions apply.