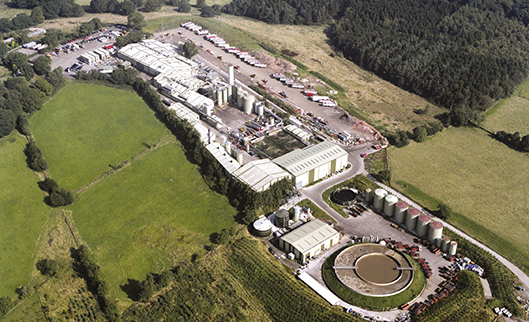 John Pointon & Sons
Rendering and recycling facility saves over £400,000 a year thanks to energy monitoring solution.
John Pointon & Sons operates the largest single-site rendering and recycling facility in the UK. The processes at this site use a large amount of gas and other utilities and the company was struggling with reliable metering.
After carrying out an energy efficiency assessment, Endress+Hauser was able to supply a complete energy monitoring solution. Endress+Hauser consultants also supported the company with its Energy Savings Opportunity Scheme (ESOS) assessment, which is compulsory for all large businesses, and helped it to achieve ISO 50001 accreditation for energy management.
All this helped John Pointon & Sons to exceed its target of saving 5% gas and electricity, which equates to a cost saving of more than £400,000 a year.
Get in touch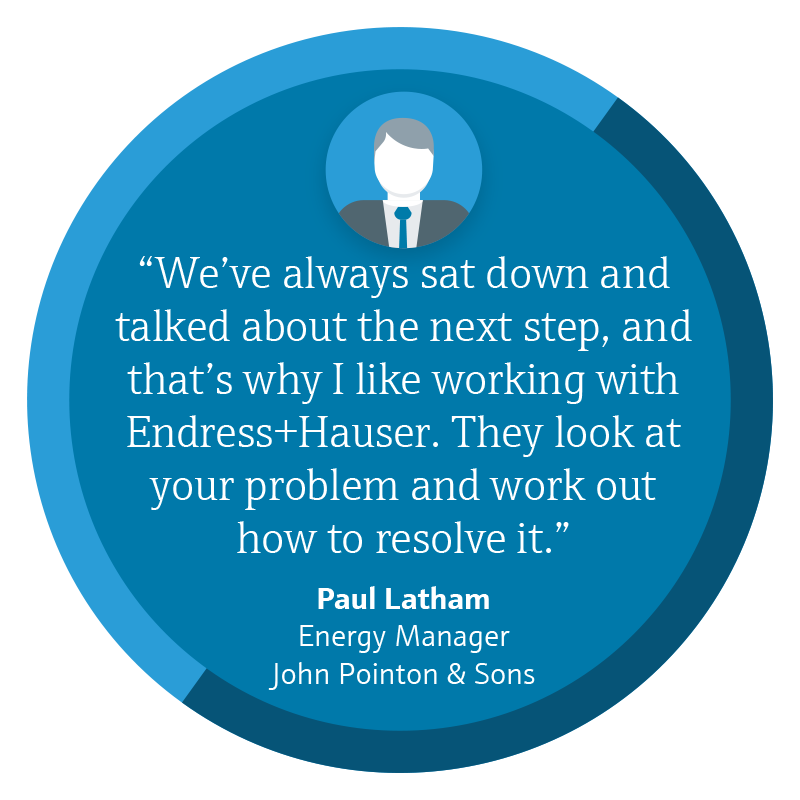 Success stories
Here are some of the ways in which we've helped our customers make smarter decisions to save money and improve their processes.
Get in touch
We can help you to make smarter decisions and achieve your goals sooner. Get in touch by calling 0161 286 5050 or fill in our form and tell us how we can help. We're looking forward to working with you.
Take our challenge and win!
Win a free Endress+Hauser energy-saving audit worth up to £2,000! Simply choose the smartest decisions (i.e. correct answers) in our quiz and share your details to be entered into our draw.
To find out what our energy saving audits entail, take a look at our FAQs. Terms and Conditions apply.