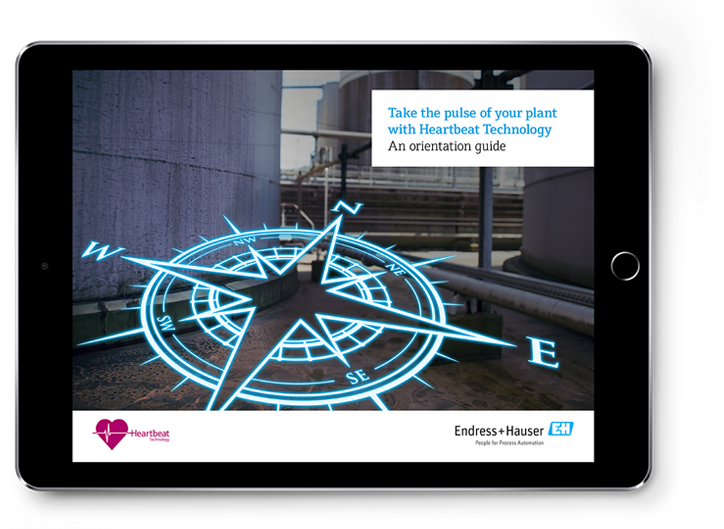 Take the pulse of your plant with Heartbeat Technology
The requirements on plant instrumentation are steadily increasing. Operators are continuously challenged to keep productivity high and operating and maintenance costs low, all whilst taking into account legal requirements, product quality and safety considerations.

Heartbeat Technology, now included in a growing number of Endress+Hauser measuring devices provides reliable, in-depth sensor and process insights. Its unique diagnostic, verification and monitoring functions all aim to support plant operators to increase plant performance and safe production.

This orientation guide provides an overview of the benefits Heartbeat Technology can bring to plant operators.
Download our guide
Seminars
Take a look at our recorded webinars with our process, product and industry experts from around the world.
Learn more...
Energy efficiency
Learn how energy efficiency can help you on your journey to net zero in our webinar "Decarbonising energy through efficiency in the boiler house".
SIL Systems
Watch our webinar "SIL systems: reduce human error and maintain safety performance" to find out how software tools can help you reduce human error.
Transform your process
Amplify the intelligence that exists in your business by watching our recorded seminar: "How to transform your processes with advanced data collection and analytics".
Master meter proving
What influence does Reynolds number have on measurement uncertainties? Why is master meter proving becoming more attractive? We discuss this, and more.
Read more
Temperature engineered solutions in Oil & Gas
We discuss temperature engineered solutions for harsh environments along with leak detection and cool down of LNG storage tanks.
Read more
Choose the right flow technology for your gas applications
Our experts discuss various gas flow measurement technologies to help you make informed decisions.
Read more
Water chemistry
Achieving efficiency and reducing downtime is impossible with poor water chemistry. We discuss the complete water cycle with critical online measurement parameters.
Read more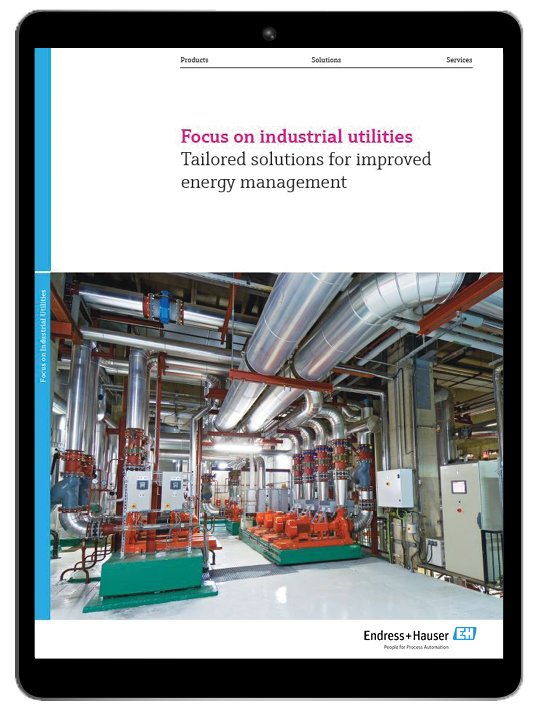 Tailored solutions for improved energy management
Our energy experts are able to offer you the best advice so that you can adopt a turnkey measurement plan, including reliable industrial measuring instruments, open energy management solutions and the right metrological monitoring - all tailored to your requirements.
This brochure offers an overview of our expertise in the deployment of measuring solutions for compressed air plants, steam heating plants, refrigeration systems and heat exchangers.
Choose Endress+Hauser and gain control of your energy savings project.
Download our brochure
Training & useful resources
Our training courses and downloadable assets will tell you what you need to know to optimise processes in your plant. There aren't many challenges we haven't seen before!
FAQs
Here are some of the questions we're regularly asked.
Get in touch
We can help you to make smarter decisions and achieve your goals sooner. Get in touch by calling 0161 286 5000 or fill in our form and tell us how we can help.