Our services
Helping you to improve plant performance is what drives our service team. Our experts understand your industry, your products and your applications and can offer advice and practical support to optimise processes, minimise downtime, improve safety and ensure compliance.
We can do more than get you back up and running after a breakdown. Our scheduled service visits, asset management services, installed base audits and instrumentation training enable you to increase plant availability while minimising operating expenditure and waste. We are committed to helping our customers achieve their own efficiency and sustainability objectives. 
High-quality calibration is carried out at our UKAS-accredited laboratory in Manchester. For extra convenience, or for instruments that can't be removed from the process, on-site mobile calibration is also an option. As well as site visits for maintenance, commissioning or calibration, remote support from our team of experts is available.
Get in touch
Reasons to work with us
More than 1,000
qualified service engineers worldwide
150,000
service enquiries each year
Founded in 1953
and the largest family-owned company in the process automation industry
276 locations
to support Endress+Hauser customers around the world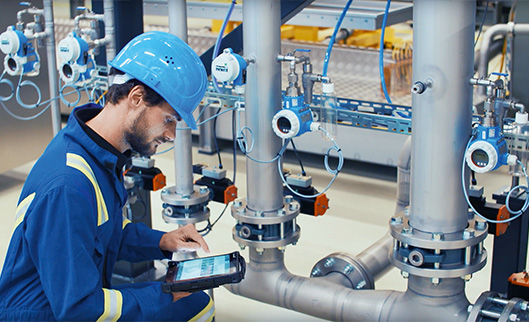 Services by your side
From commissioning of your devices, technical support, diagnosis and troubleshooting to preventive maintenance, calibration, training and optimisation consultancy, Endress+Hauser is there for you throughout your plant's life cycle.
At a time when it's becoming increasingly challenging to recruit and retain talented staff with knowledge of process measurements, we bring decades of experience in a wide variety of applications. With new digital channels, it's even possible to access that knowledge and expertise remotely.
As new regulations to protect people and the climate demand a new outlook, we help you to comply while remaining competitive.
Download our services brochure
Success stories
Here are some of the ways in which we've helped our customers make smarter decisions to save money and improve their processes.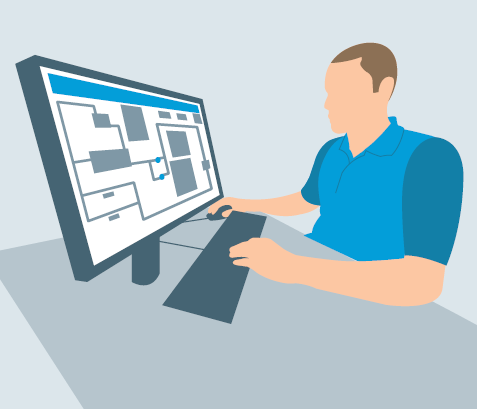 Take a closer look at calibration 
At Endress+Hauser's wet flow laboratory in Manchester, we can calibrate a variety of flowmeter technologies such as Coriolis, electromagnetic and vortex, whether manufactured by Endress+Hauser or by others.
The calibrated flowmeter is typically shipped with next-day delivery, although same-day turnaround is also possible on request.
Download our infographic to find out more about our UKAS accredited calibration services.
Download
Training & useful resources
Our training courses and whitepapers will tell you what you need to know to optimise processes in your plant. There aren't many challenges we haven't seen before!
What we do
Endress+Hauser work with you to amplify the intelligence that exists in your business, asking deeper questions to achieve the very best outcomes.
Get in touch
We can help you to make smarter decisions and achieve your goals sooner. Get in touch by calling 0161 286 5000 or fill in our form and tell us how we can help.