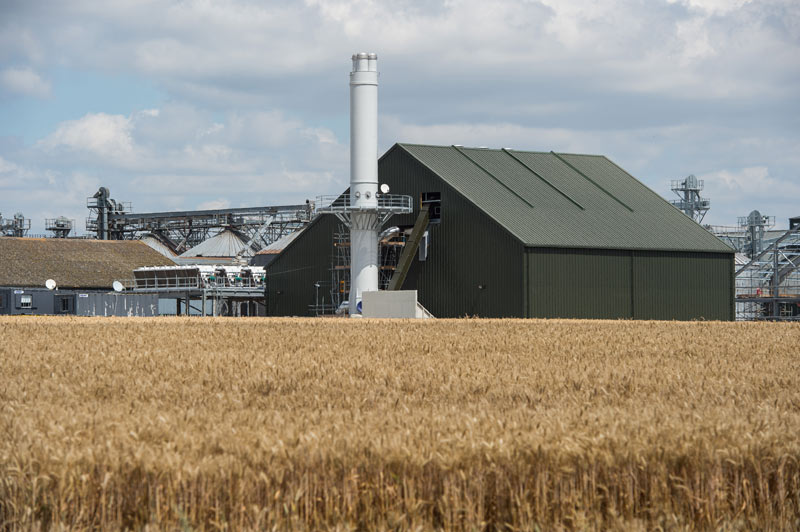 Yelo
Heat metering expertise helps food producer to comply with regulations for new CHP plant.
In order to produce vegetable oil and animal feed with a very low carbon footprint, rapeseed processor Yelo built a biomass-fuelled combined heat and power (CHP) plant at its production facility near Stratford-upon-Avon. Endress+Hauser was commissioned by the project developers to provide consultancy services surrounding the Renewable Heat Incentive (RHI), a government environmental programme. Due to Endress+Hauser's expertise in heat metering, it was also asked to provide metering, data acquisition solutions and software.
"Our metering regime was not straightforward and Endress+Hauser brought both a deep knowledge of the Ofgem metering requirements and a technical understanding of our scheme," remarked Yelo's Operations Director Carlo Matos. "We now have a world-class energy reporting system that takes all the stress out of the myriad of reporting requirements, both to shareholders and to Ofgem."
Get in touch
Success stories
Here are some of the ways in which we've helped our customers make smarter decisions to save money and improve their processes.
Get in touch
We can help you to make smarter decisions and achieve your goals sooner. Get in touch by calling 0161 286 5050 or fill in our form and tell us how we can help. We're looking forward to working with you.
Take our challenge and win!
Win a free Endress+Hauser energy-saving audit worth up to £2,000! Simply choose the smartest decisions (i.e. correct answers) in our quiz and share your details to be entered into our draw.
To find out what our energy saving audits entail, take a look at our FAQs. Terms and Conditions apply.