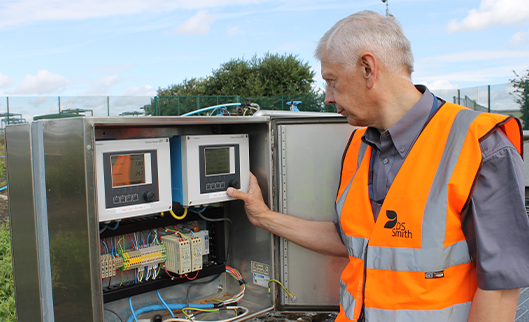 DS Smith 
Memosens digital analytical sensors save time, improve accuracy and lower costs for leading packaging company.
To protect the environment and ensure compliance with regulations, DS Smith's Kemsley Mill in Kent must closely monitor the wastewater it discharges into the Swale estuary. In the past, maintaining the analytical instruments delivering crucial pH and dissolved oxygen measurements had been a time-consuming and laborious process.
DS Smith replaced all of its pH sensors used in the effluent treatment process with Memosens sensors, which can be pre-calibrated in the lab or workshop and simply replaced in the field, cutting the time spent at difficult-to-access measuring points.
The accuracy of the measurement has improved and the process is now much more efficient. "It takes me a few minutes to change the probes on site and the job is done. It saves an awful lot of time, it really does," says DS Smith's Ian Castle.
Get in touch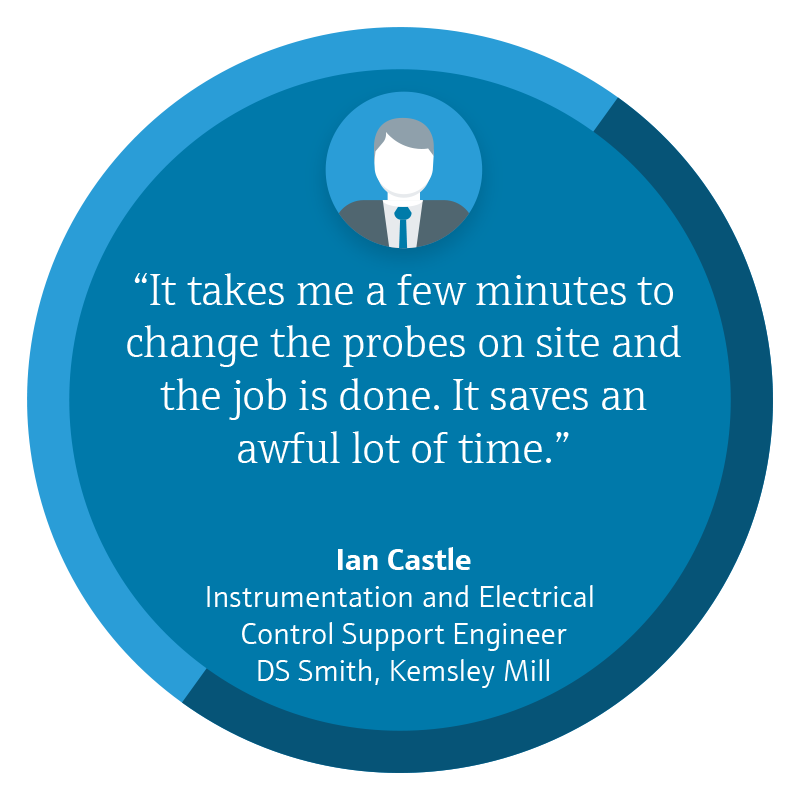 Success stories
Here are some of the ways in which we've helped our customers make smarter decisions to save money and improve their processes.
Get in touch
We can help you to make smarter decisions and achieve your goals sooner. Get in touch by calling 0161 286 5050 or fill in our form and tell us how we can help. We're looking forward to working with you.
Take our challenge and win!
Win a free Endress+Hauser energy-saving audit worth up to £2,000! Simply choose the smartest decisions (i.e. correct answers) in our quiz and share your details to be entered into our draw.
To find out what our energy saving audits entail, take a look at our FAQs. Terms and Conditions apply.