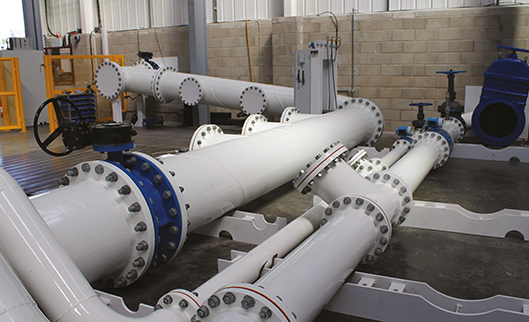 Pumpflow
Project management of new test and calibration rig sets independent company up for success.
Pumpflow was established in 2015 to design, build and test bespoke engineered pumps, primarily for the oil and gas industry. This meant a test and calibration rig had to be created from scratch. As well as a wide range of instrumentation, the rig needed to incorporate a bespoke visualisation and recording system.
Pumpflow's General Manager, Stephen Egerton, says they were looking for a supplier who could do more than sell them flowmeters and pressure transmitters: "We wanted someone to take control of the whole project, not just supply equipment but to work with us to develop our ideas."
On many test beds, measurements are taken manually but Pumpflow's rig is fully automated. This saves time and reduces the risk of operator error. But being able to engage Endress+Hauser's solutions team to look after the project was the biggest benefit for Pumpflow. As Stephen Egerton says, "Having someone who'd take responsibility for it all was exactly what we needed. The customer service we've had from Endress+Hauser has been perfect, spot on."
Get in touch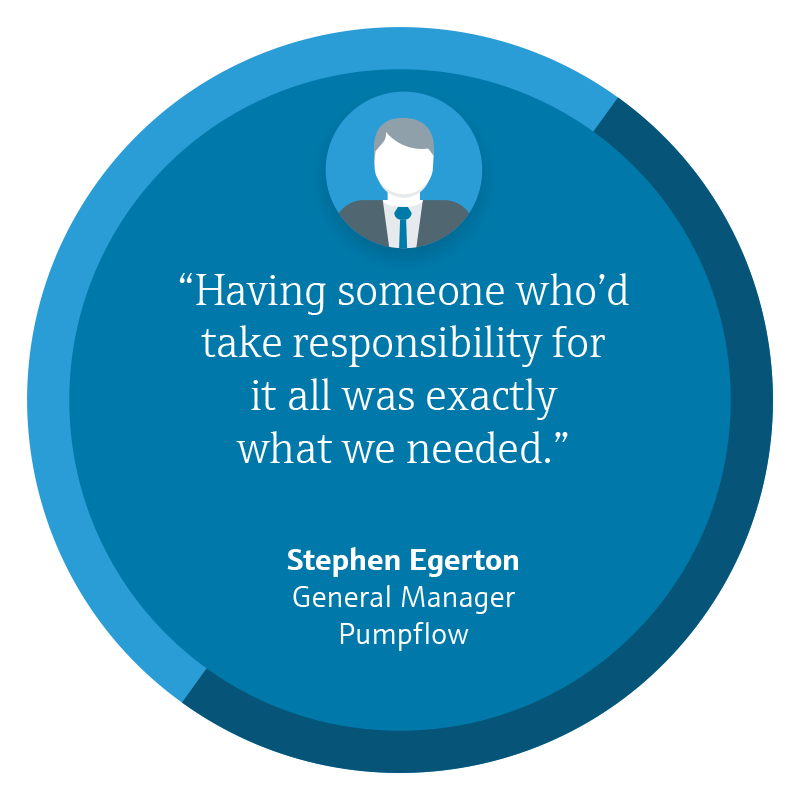 Success stories
Here are some of the ways in which we've helped our customers make smarter decisions to save money and improve their processes.
Get in touch
We can help you to make smarter decisions and achieve your goals sooner. Get in touch by calling 0161 286 5050 or fill in our form and tell us how we can help. We're looking forward to working with you.
Take our challenge and win!
Win a free Endress+Hauser energy-saving audit worth up to £2,000! Simply choose the smartest decisions (i.e. correct answers) in our quiz and share your details to be entered into our draw.
To find out what our energy saving audits entail, take a look at our FAQs. Terms and Conditions apply.