Elantra Investment
Using the Endress+Hauser website cuts turnaround time for distributor.
Elantra Investment, a specialist procurement company, used to call or email Endress+Hauser with quotation requests and product orders before discovering they could access the information they needed, such as product prices, shipping charges and lead times, more quickly via endress.com.
Elantra began using the online sales channel in 2012. "There was some resistance at first, as with all new things," explains Elantra's sales advisor Za Booth. "But the online shop is very easy to use and now it's like second nature."
The website provides customers with instant access to Endress+Hauser's complete product portfolio. Requesting quotations and ordering devices, spare parts and consumables online speeds up the procurement process and allows customers to check prices and delivery times around-the-clock. It's also possible to compare, select and configure the right product for a particular application or download device-specific documents such as technical information and operating instructions.
Get in touch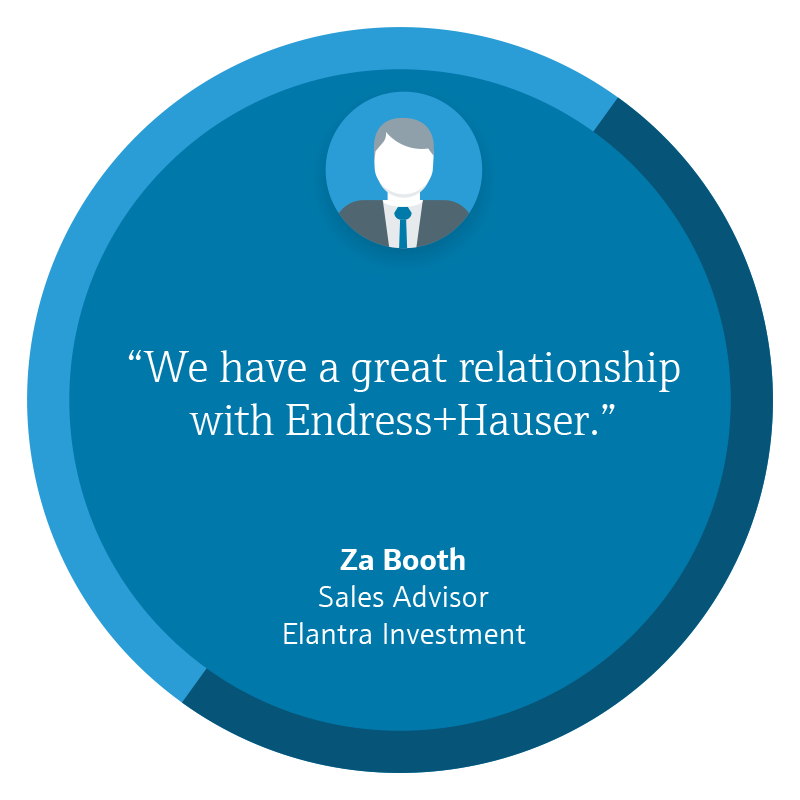 Success stories
Here are some of the ways in which we've helped our customers make smarter decisions to save money and improve their processes.
Get in touch
We can help you to make smarter decisions and achieve your goals sooner. Get in touch by calling 0161 286 5050 or fill in our form and tell us how we can help. We're looking forward to working with you.
Take our challenge and win!
Win a free Endress+Hauser energy-saving audit worth up to £2,000! Simply choose the smartest decisions (i.e. correct answers) in our quiz and share your details to be entered into our draw.
To find out what our energy saving audits entail, take a look at our FAQs. Terms and Conditions apply.