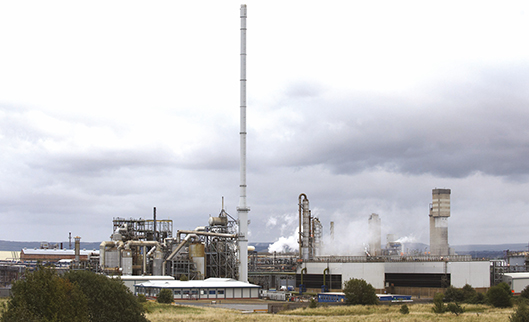 Lucite International
Electronic differential pressure measurement improves accuracy, ease of installation and maintenance for acrylic products manufacturer.
The engineers at Lucite International's Cassel Works in Billingham wanted a better way of measuring the level in a separator vessel. The vessel keeps the chemical BPA under vacuum and at high temperature in order to separate off the volatile organics and reuse them, improving yield and plant efficiency.
There were concerns over accuracy and speed of response with a traditional differential pressure measurement system using oil-filled capillaries, so they decided to install Endress+Hauser's electronic differential pressure system, Deltabar FMD72. Electronic dp is up to ten times more reliable and up to ten times faster in response times than traditional capillary systems. Unlike other electronic dp systems, Deltabar FMD72 consists of just one transmitter, instead of two, and two sensor modules, making it cheaper and easier to install and maintain.
Get in touch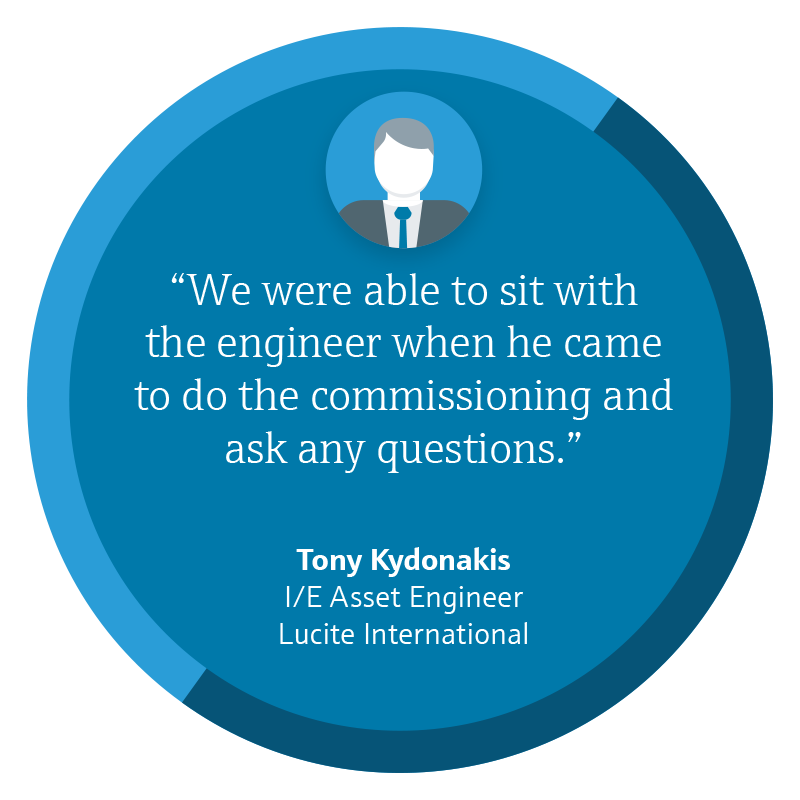 Success stories
Here are some of the ways in which we've helped our customers make smarter decisions to save money and improve their processes.
Get in touch
We can help you to make smarter decisions and achieve your goals sooner. Get in touch by calling 0161 286 5050 or fill in our form and tell us how we can help. We're looking forward to working with you.
Take our challenge and win!
Win a free Endress+Hauser energy-saving audit worth up to £2,000! Simply choose the smartest decisions (i.e. correct answers) in our quiz and share your details to be entered into our draw.
To find out what our energy saving audits entail, take a look at our FAQs. Terms and Conditions apply.